2020 has been a year of a lot of change and challenges for both people and businesses. In the face of a global pandemic, how has the cannabis industry been affected? Despite the obstacles, the cannabis industry has shown promise, hope, and historical change that brings growth for the upcoming years. Here are some of the 2020 highlights:
Cannabis Businesses are Essential
In the midst of the pandemic, the cannabis industry was deemed essential alongside the healthcare industry for the well-being of people. All licensed cannabis businesses were allowed to remain open and operate during the lockdown.
Five New Cannabis Markets
All states that had cannabis legalization initiatives on their ballots for the 2020 election had a big win. Arizona, Montana, New Jersey, South Dakota all approved adult use cannabis, with South Dakota being the first state to legalize both adult and medical use at the same time. Mississippi approved medical cannabis.
House passes MORE Act
The Marijuana Opportunity Reinvestment and Expungement (MORE) act removes cannabis from the list of scheduled substances under the Controlled Substances Act and eliminates criminal penalties for manufacturing, distributing, and possession of cannabis.
Cannabis jobs increase in 2020
According to Marijuana Business Factbook, the cannabis industry is expected to have 240,000-295,000 people working in this sector. This is an estimated 50% increase from 2019 levels.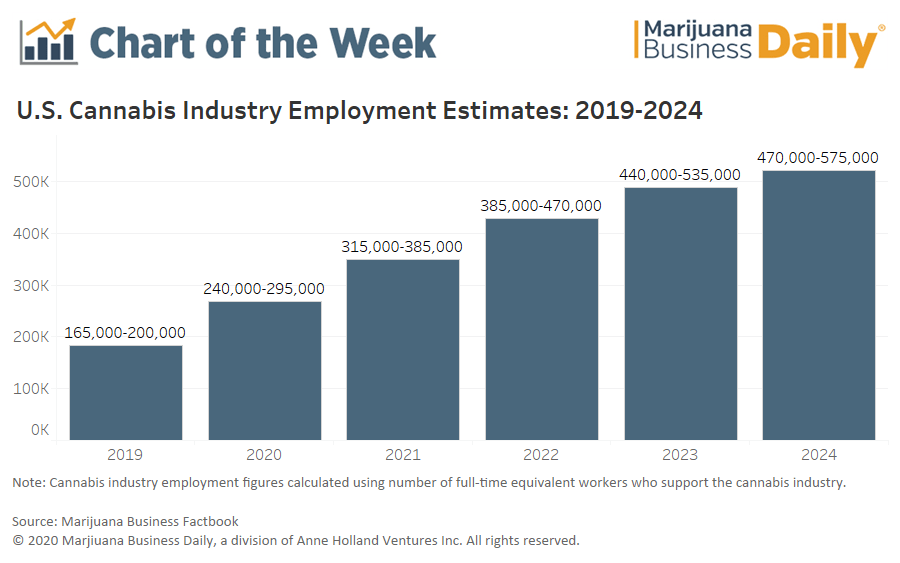 2021 shows a promising growth for cannabis with expansion of adult-use in more states and less stigma surrounding the industry.
Check back in with us to stay updated on cannabis news and compliance resources!