Meet us at MJBizCon 2023's Tradeshow from November 29 – December 1.
Head to Booths #6315 and #36020 where you can meet us, and check out our latest products and innovations for Cannabis Solutions.
THC Label Solutions - Central Hall #6315
THC Label Solutions - North Hall #36020

Dare to Grow with MJBizCon 2023. This 3-day conference will take you on a deep dive into the industry – shop cannabis, explore culture, find community, and make connections.
Event Schedule
Location: Las Vegas Convention Center – Central and North Halls
Wednesday, November 29, 2023
Expo Hall Open 11 AM – 6 PM
Thursday, November 30, 2023
Expo Hall Open 10 AM – 6 PM
Friday, December 1, 2023
Expo Hall Open 10 AM – 3 PM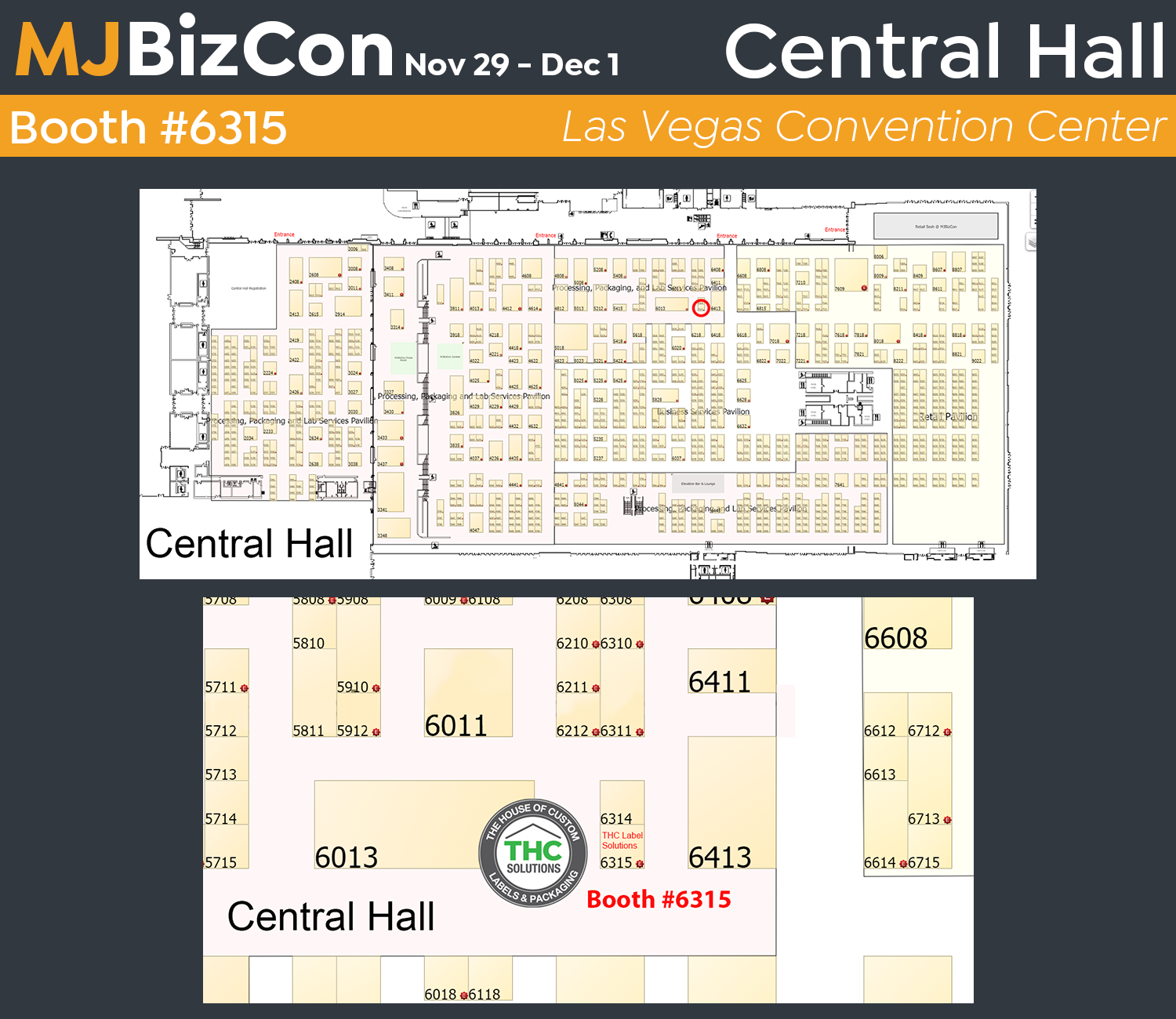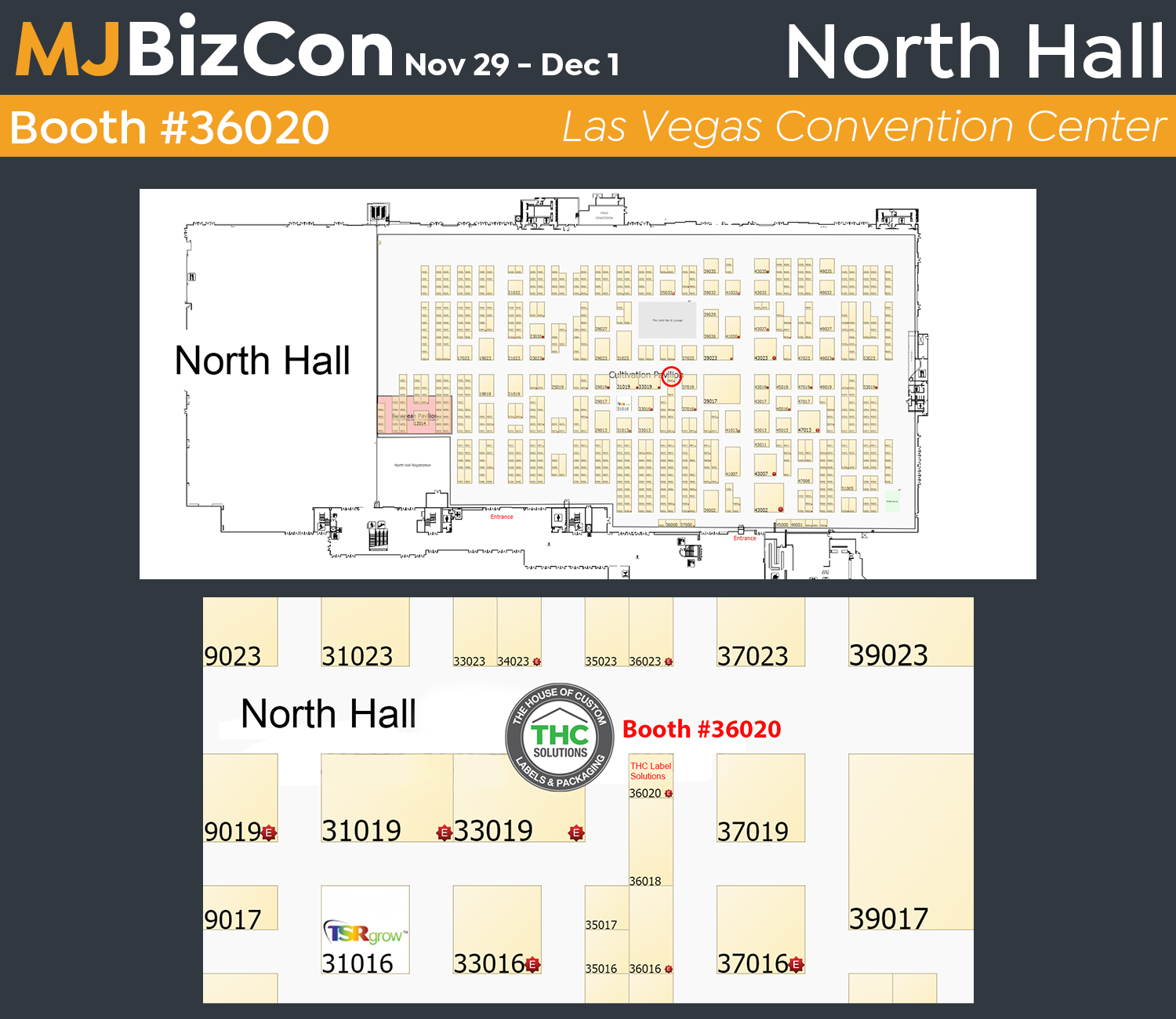 Over 30,000 Industry pros are coming together at the biggest B2B conference and tradeshow for Cannabis. MjBizCon is the perfect melting pot of new players looking to break into the market and the OG's who dared to plant the seeds for the early days of the legal cannabis market. And for those hungry for more info or if you just can't wait to jump in: MJBizCon is has curated a roster of Pre-Show Forums to brush you up on your cannaBiz-know-how, taking place on Tuesday, November 28th.
(Expo Hall Closed) Tuesday, November 28, 2023
Pre-show Forums
Find out about finance, make note of some marketing tips, and walk-the-walk of the industry with the Women in Leadership Forum.
For Schedule & Full list of Forums: https://mjbizconference.com/#show_overview
We hope to see you out on the expo floor!
For more information, go to: https://mjbizconference.com/
For the full Floor Plan, go to: https://mjbiz.a2zinc.net/MJBIZCON2023/Public/EventMap.aspx